Driving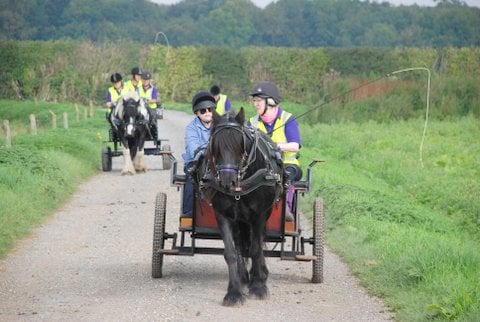 Lincolnshire Wolds RDA carriage driving group meet on a Wednesday morning at the LRAC from 9am until noon. They are often found exploring the numerous tracks and pathways around the centre with our team of 2 driving ponies, Danny and Cracker .
We have adapted carriages with our new Fenix Carriage adding more flexibility for the drivers.
New Year Term
January
Wednesdays - 9th, 16th, 23rd, 30th
February
Wednesday - 6th, 13th
HALF TERM
Wednesday - 27th.


March
Wednesdays - 6th, 12th, 19th, 27th.
April
Wednesdays - 3rd.
EASTER HOLIDAY